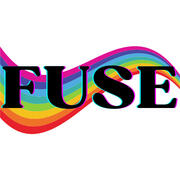 Forging Unity, Solidarity, and Equity for Queer and Trans People of Colour at UIUC
---
ANNOUNCEMENT
[ Updated: April 12th ]
Join us for a final FUSE Game Night on April 18th! This will be our last social meeting of the semester, but we will host study sessions on the two weeks leading into finals
---
Reminder: FUSE indoor meetings have a mask mandate in place. Preferably show up with your own mask, although we may have extras
We are aware that masks/testing are no longer required at the University. However, due to the QTPOC community being disproportionately affected by COVID-19, and the presence of several immunocompromised individuals in FUSE, we thank you for your respect and kindness in keeping our community safe
---
Welcome to the FUSE homepage, where information about the club will be posted regularly. Check here for announcements, upcoming events, and more!Find our Discord on this page!
If you wish to sign-up for our email list, enter your information below!
---
ⓒ FUSE UIUC 2021-2023. All rights reserved
FUSE Events
---
[ Click here for Google Calendar Version ]
---
Location: Room 323 of the Illini Union

Time: 5pm-7pm (17:00-19:00)
Come join us for another game night!
Location: Room 323 of the Illini Union

Time: 5pm-7pm (17:00-19:00)
We will be hosting a casual study session. Come chill and do some studying for finals
Location: Room 323 of the Illini Union

Time: 5pm-7pm (17:00-19:00)
Join us for the hardcore study session! We will be getting in the zone and fully studying with no distractions
Have a great summer break! FUSE will see you this fall :)
---
**How to find Room 323 (GSRC) **If you are arriving from the Main Quad, go to the 'back' elevators. Do not use the 'front' elevators relative to the Quad or you will end up in hotel room halls
ⓒ FUSE UIUC 2021-2023. All rights reserved